Oxnard Airport Fly Friendly is asking a few simple requests from the Ventura County Department of Airports:
OXR adopt "right traffic for closed pattern work" as the preferred pattern for touch and go pattern work at OXR – when the Tower is staffed and it is safe to do so. *
The Ventura County Department of Airports schedule meetings with the Oxnard Airport Tower (FAA Federal Contractors managed by the FAA) the FAA, the four local flight schools , clubs & (where possible) all pilots using OXR for closed pattern work to establish that "right traffic for training / touch and go work" is the preferred pattern, and where that pattern is not possible they should "keep the left pattern tight – east of the canal and north of Wooley Road"
The Oxnard Airport Tower communicate with pilots who are not flying in accordance with these voluntary noise abatement guidelines, that they are not conforming to them and that "we would like you to return to the nominal pattern unless it is unsafe to do so''
Non-OXR based flight schools and pilots not following these guidelines, be encouraged to conduct their touch and go pattern work at their HOME airport.
*Do not attempt to follow any of the voluntary noise abatement procedures if such procedure compromises safety, and is outside your aircraft operating parameters and/or operating manual.
Original Oxnard Airport Noise Abatement Map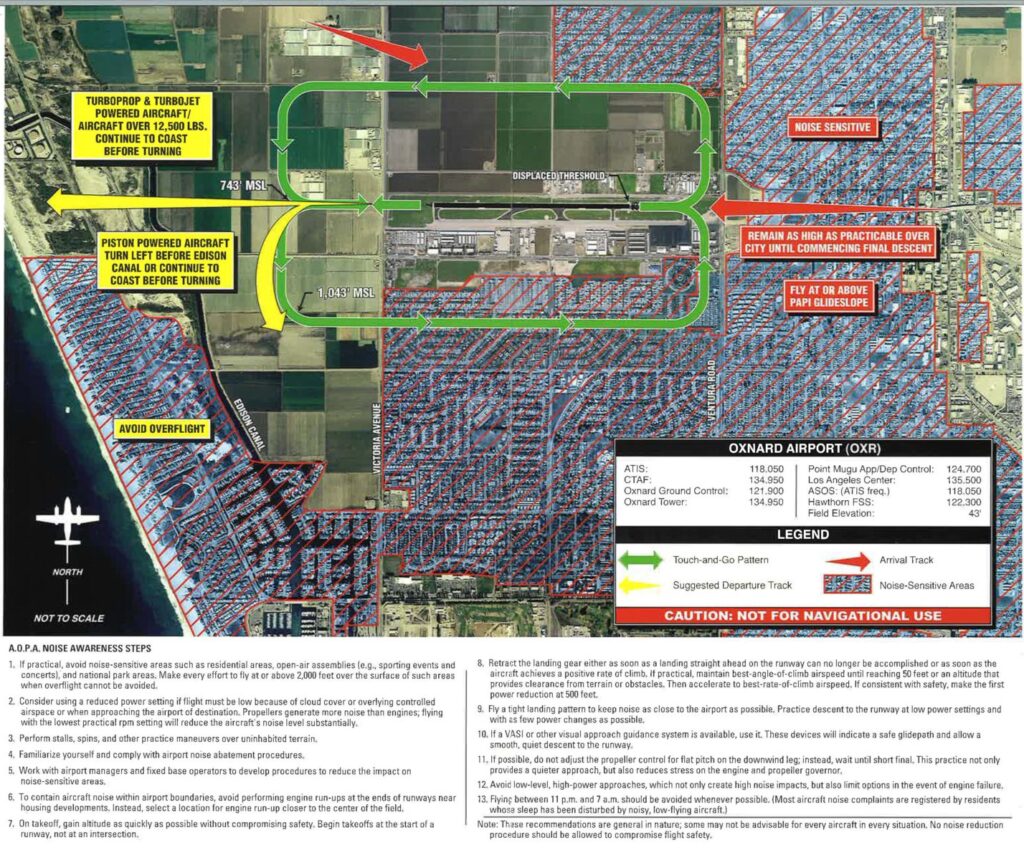 New Oxnard Airport Voluntary Noise Abatement Procedures